Jodie Thexton would like to

YOU!
Josie Cattery is breeder of Devon Rex. My cattery which is located in Woori Yallock in Victoria; which is a 20 minute drive from Lilydale.
I now live in Lilydale with my other half and young family (and half of Josie's Cattery). I often have a few litters available throughout the year. Have a look at our availability page to see if we have anything available now.
Jodie bought her first Devon Rex in 1998. All of our Devon's have came from all over Australia; This way we have lots of different blood lines to breed with.
Jodie's prefix is 'Josie' and she is registered with the Governing Council of the Cat Fancy.
HOW TO PURCHASE A KITTEN
BECOMING AN APPROVED HOME
We encourage kitten buyers to visit us at local cat shows or e-mail us and introduce yourself. We screen all potential homes, so please do not be offended if we ask you a lot of questions. We are happy to answer any questions you might have as well. Our kittens are only placed in safe, permanent, healthy and loving homes.
Please write to us and tell us about yourself, your home, your family, and other pets. We are happy to sell our kittens to approved homes.
JOSIE'S CATTERY KITTENS
Kittens come with a written Pedigree, baby photos and kitten information to make the transition a little easier when going to their new homes. They will be current in their vaccinations, worming and fully vet checked. Kittens are also de sexed and micro chipped. All kittens completely kitty litter trained and are raised in our home to ensure that they develop into healthy well adjusted, socialised little kittens ready to go to their new homes.
Kittens are priced at $1450 each. Josie's Cattery needs a $250 deposit (non-refundable) if you wish to purchase a kitten. We do freight our kittens around Australia; however the purchaser arranges to cover these costs.
Once your baby is chosen; Josie's Cattery will send you up to date information and photos (via e-mail) on his/her progress until they are available to leave Josie's Cattery
WAITING LIST
We have a waiting list available if you are after a certain colour and/or sex and we can notify you if something comes available. If you would like to go on this waiting list you can e-mail me with you details to: jodiethexton@bigpond.com
VISITING US
We are unable to offer "open tours" of our cattery. This is a hobby for us and this is our home. However, serious buyers from approved homes are invited to visit the kittens, as they become available. Kitten visits are able to start after their first vaccination (between 7-8 weeks of age) and buyers are welcome to see all of our cats at this time. Buyers may reserve a kitten leaving a $250 deposit. Kittens are generally picked up once they are old enough (between 10-12 weeks old).
If we find a buyer unsuitable for a kitten, we reserve the right to refuse sale without explanation.
KITTENS TRAVELLING INTERSTATE
Josie's Cattery is happy to sell kittens to people interstate. However all freight costs are paid for by purchaser.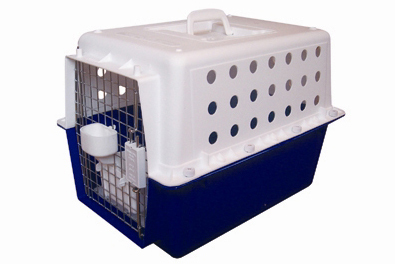 Freight crates (Airline Approved) can be purchased at my local vet for $50.00 (PP20)




Idea of prices quoted on 01/01/2016 with Jet Pets
Melbourne (Tullamarine) to Sydney is $90
Melbourne (Tullamarine) to Adelaide is $90
Melbourne (Tullamarine) to Brisbane is $99
Melbourne (Tullamarine) to Gold Coast $99
Melbourne (Tullamarine) to Perth $115
Melbourne (Tullamarine) to Hobart $90
Melbourne (Tullamarine) to Canberra $85
(All prices are just an estimate and can change at any time); ALSO Please ring around as prices VARY a lot!
Transport companies to try
Jet Pets Animal Transport
ph: 1300 668 309
website www.jetpets.com.au/
Dogtainers
ph: 1300 135 252
website www.dogtainers.com.au
If you are interested in a kitten and would like to go on our mailing list when a litter of kittens come available. Please contact us on the following e-mail addresses or phone numbers.